Posts for tag: medicine
By Douglas M. Hope, DMD, MAGD
January 26, 2019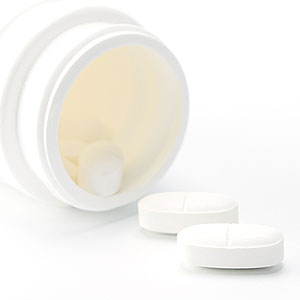 Like other healthcare providers, dentists have relied for decades on the strong pain relief of opioid (narcotic) drugs for patients after dental work. As late as 2012, doctors and dentists wrote over 250 million prescriptions for these drugs. Since then, though, those numbers have shrunk drastically.
That's because while effective, drugs like morphine, oxycodone or fentanyl are highly addictive. While those trapped in a narcotic addiction can obtain drugs like heroine illicitly, a high number come from prescriptions that have been issued too liberally. This and other factors have helped contribute to a nationwide epidemic of opioid addiction involving an estimated 2 million Americans and thousands of deaths each year.
Because three-quarters of opioid abusers began their addiction with prescription pain medication, there's been a great deal of re-thinking about how we manage post-procedural pain, especially in dentistry. As a result, we're seeing a shift to a different strategy: using a combination of non-steroidal anti-inflammatory drugs (NSAIDs), particularly ibuprofen and acetaminophen, instead of a prescribed narcotic.
These over-the-counter drugs are safer and less costly; more importantly, though, they don't have the high addictive quality of an opioid drug. A 2013 study published in the Journal of the American Dental Association (JADA) showed that when two NSAIDs were used together, the pain relief was greater than either drug used individually, and better than some opioid medications.
That's not to say dentists no longer prescribe opioids for pain management following dental work. But the growing consensus among dental providers is to rely on the double NSAID approach as their first-line therapy. If a patient has other medical conditions or the NSAIDs prove ineffective, then the dentist can prescribe an opioid instead.
There's often hesitancy among dental patients on going this new route rather than the tried and true opioid prescription. That's why it's important to discuss the matter with your dentist before any procedure to see which way is best for you. Just like you, your dentist wants your treatment experience to be as pain-free as possible, in the safest manner possible.
If you would like more information on how dentists are safely managing pain in dental care, please contact us or schedule an appointment for a consultation.
By Douglas M. Hope, DMD, MAGD
February 10, 2016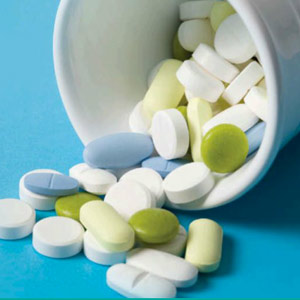 If you're taking medication to regulate your blood pressure, you may be familiar with some of the general side effects, like nausea, drowsiness or dizziness. But some blood pressure drugs might also cause complications with your oral health.
This is true of one class of drugs in particular used for blood pressure regulation. Calcium channel blockers (CCBs) are used to regulate blood pressure by dilating (relaxing) blood vessels, making it easier for the heart to pump blood. They're often prescribed to patients who can't tolerate beta blockers, another common blood pressure drug.
Besides other general side effects, CCBs can also cause gingival hyperplasia (gum overgrowth) and mouth dryness. The former condition occurs when the gum tissues grow and extend beyond their normal size over the teeth. Besides pain and discomfort, hyperplasia creates an abnormal appearance which can be embarrassing. Research findings also indicate that hyperplasia development from CCB use is also linked to poor hygiene habits, which give rise to periodontal (gum) disease.
Mouth dryness is defined as less than normal saliva flow. Besides discomfort, the condition may increase your risk of dental disease: saliva is a key part in keeping bacterial levels low and maintaining the mineral content of enamel. Inadequate saliva flow can't maintain this balance, which increases the bacterial population in the mouth and the risk of infection leading to gum disease or tooth decay.
To avoid both of these side effects, it's important first to let us know if you're taking blood pressure medication and what kind. You may also need more frequent dental visits, especially if you're displaying symptoms of dental disease. Studies have found that frequent dental visits to remove bacterial plaque and calculus (hardened plaque deposits) may significantly reduce gum overgrowth in patients taking a CCB. You should also maintain a recommended daily regimen of oral hygiene (brushing and flossing).
Because of possible effects on your dental health from a number of drugs, it's always important to let us know the medications you're regularly taking. As with CCBs, we can incorporate that knowledge into your dental treatment to assure your safety and optimal oral health.
If you would like more information on managing your oral care while on medication, please contact us or schedule an appointment for a consultation. You can also learn more about this topic by reading the Dear Doctor magazine article "Blood Pressure Medications."